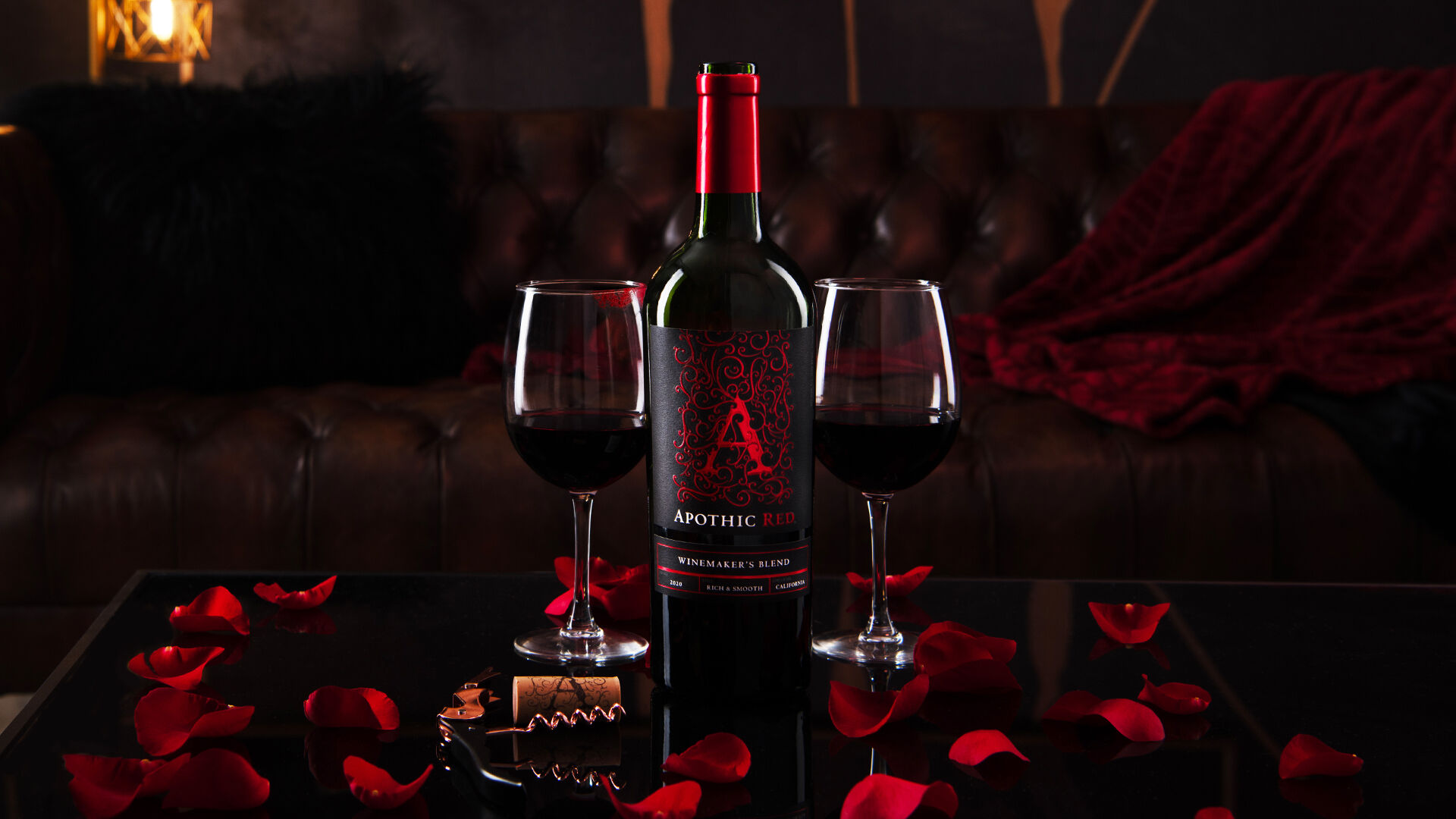 Congratulations, you've made it past the first date! Now it's time to dig a bit deeper. Next time you're planning a romantic night with boo, (beit the second, 10th or 200th) try pairing your wine with a mood that's the perfect complement.

We may not be mathematicians, but you + boo + Apothic = major chemistry.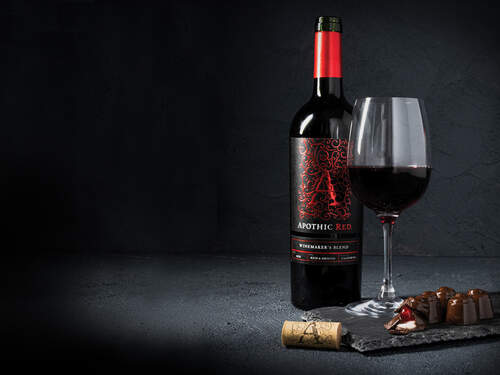 Pair Apothic Red + Chocolates + Movie Night
Apothic Red's silky texture and plush mouth feel makes it the perfect stand-alone wine to savor while cuddling up with a romantic movie. Notes of dark fruit, vanilla, and mocha just beg to be paired with a few chocolates to take the decadence to the next level. Question of the night: Instead of asking their favorite color, ask them what aspect about you they're most attracted to. Thank us later.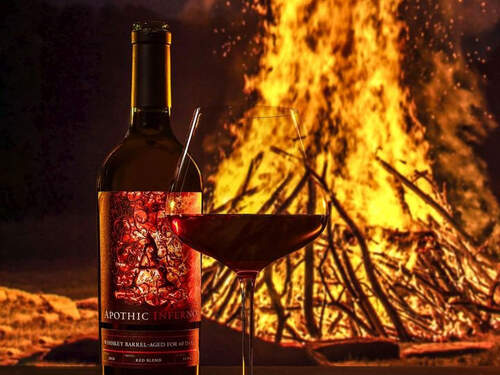 Pair Apothic Inferno + Beachside Bonfire
Take a bottle of Apothic Inferno outside to the fire pit and the temp won't be the only thing that's heating up. Apothic Inferno is a red blend with a whiskey soul. This wine has been aged for 60 days in whiskey barrels creating bold notes of red and dark fruit with layers of maple and spice. Instead of asking about their hometown, ask them about the top 3 things on their "lifelong bucket list".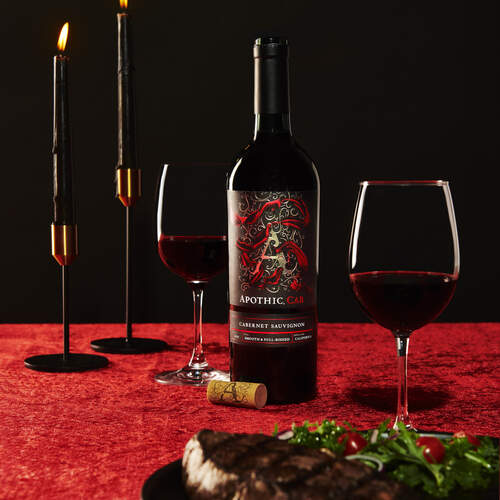 Pair Apothic Cab + Candlelight
Dinner
Apothic Cab's soft tannins and cabernet grapes with zin to bring distinct notes of blackberry and hints of strawberry. These notes with Its subtle undercurrent of vanilla make it the perfect complement to a candlelight dinner with the one you love. Instead of asking them about their job, ask them to name their top 5 favorite songs (you may even get a hot new playlist out of this one).